Turkey Grill Roast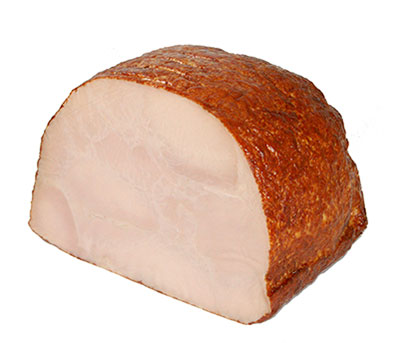 Noble, finely spiced turkey breast, specifically cut to size, cooked and juicily roast in a complicated manufacturing process; tender and full of character in its taste. No cutting losses.
Averg. nutrition information per 100 g:
Energy (KJ, Calories):
414 (98)
Fat:
1,5 g
Protein:
20,0 g
Carbohydr.:
1,1 g
Additional information:
Minium durability:
180 days
Weight per piece:
ca. 2 kg
Cardboard Contents:
6 x 2 kg
Manner of packing:
vacu, past.