Turkey Mortadella Classic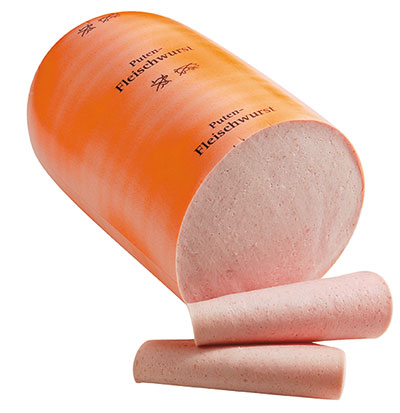 Hit article amongst the turkey specialities: mildly salted, light breast harmoniously balanced in its taste, a pleasure both hot and cold.
Averg. nutrition information per 100 g:
Energy (KJ, Calories):
789 (190)
Fat:
15,0 g
Protein:
13,0 g
Carbohydr.:
0,7 g
Additional information:
Minium durability:
180 days
Weight per piece:
ca. 2,5 kg
Cardboard Contents:
4 x 2,5 kg
Manner of packing:
vacu, past.