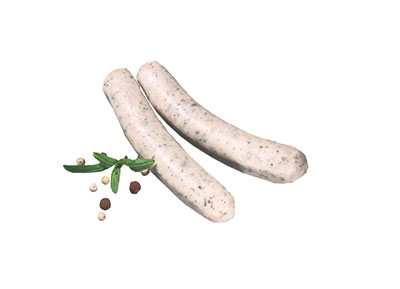 Coarse turkey grill sausages with a characteristic mixture of herbs: marjoram and thyme, underlined with a taste of pepper. Typical small size. Light, juicy, meaty to bite.
Salama speciality: smoked, coarse sausage with paprika and spicy cheese, distinct full-bodied taste, hot or cold.
Product information:
Minium durability:
180 days (fresh)
360 days (frozen)
Weight per Piece:
22 g
Packaging Weight:
9 x 22 g / 18 x 22 g
Cardboard Contents:
40 x 220 g / 15 x 400 g
Manner of packing:
vacu, past. / vacu


Find all our products here.
For further information about our brand SALAMA and to contact us, please visit this site